Front Office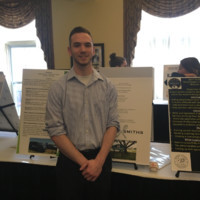 Kyle Relf
Director of Operations
Kyle recently graduated from Cazenovia College, majoring in sport management. He spent two summers as an intern with the Silversmiths before taking on the role of Director of Operations. Previously, Kyle filled a similar role with the Syracuse Stallions in ABA basketball and looks forward to once again working in baseball this summer.
About the Silversmiths
The Sherrill Silversmiths are a 501(c)3 Not for Profit Organization taking part in the NYCBL, a league funded in part by Major League Baseball and sanctioned by the NCAA. Each summer the Silversmiths and the Sherrill Community welcome baseball players from colleges and universities across the country to aid them in their development. The Silversmiths have had 7 former players move on to play professionally, 4 players have been selected in the Major League Baseball Amateur Draft, and currently have 4 former players playing in Minor League Baseball.
Quick Links
Find Us
Sherrill Silversmiths
139 E. Hamilton Ave
Sherrill, NY 13461