Front Office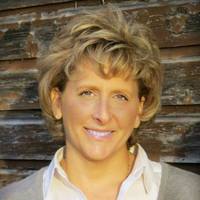 Catherine Docous
Director of Housing
Catherine became involved with the Silversmith organization in 2014 as a host family. She brings her extensive experience working with youth and host families as an Executive Committee Member of District 7150 Rotary International Youth Exchange. She has over 25 years in healthcare as a Physician Assistant in pediatric/adolescent medicine, ENT/Allergy and Urgent Care. Catherine resides in Oneida with her husband and family.
About the Silversmiths
The Sherrill Silversmiths are a 501(c)3 Not for Profit Organization taking part in the NYCBL, a league funded in part by Major League Baseball and sanctioned by the NCAA. Each summer the Silversmiths and the Sherrill Community welcome baseball players from colleges and universities across the country to aid them in their development. The Silversmiths have had 7 former players move on to play professionally, 4 players have been selected in the Major League Baseball Amateur Draft, and currently have 4 former players playing in Minor League Baseball.
Quick Links
Find Us
Sherrill Silversmiths
139 E. Hamilton Ave
Sherrill, NY 13461