Host a Silversmith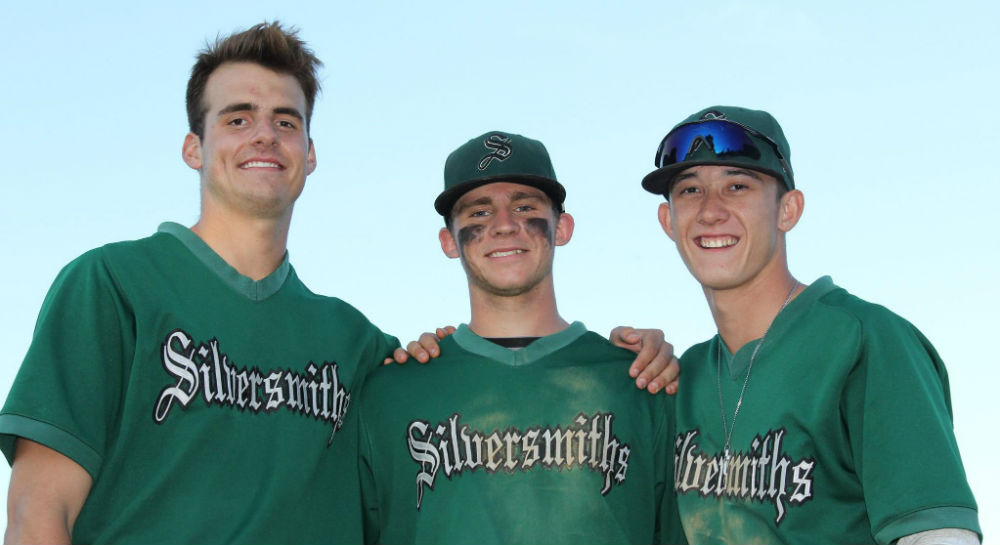 The Importance of Host Families
A host family is one of the most important and influential aspects of a ballplayer's summer collegiate league baseball experience. While some of our players are from the Sherrill area, many of them will be in a brand new environment, away from both school and home. The goal of the host family program is to help players adjust to moving to a new area and to provide a safe and stable living environment. It also provides an opportunity for the community to assist in the development of these players on and off the field. There really is no better way to get this close to the team and the game.
Host Family Responsibilities
Host families are asked to provide housing for their assigned player(s) for the duration of their stay. Many players are expected to arrive in the final week of May, though several will join the team later because of classes, playoffs, and the College World Series. The Silversmiths' season, including playoffs, conclude no later than the first week in August. During that span, host families should provide:
• An appropriate bed (singles or bunks can be provided by the team if need be)
• Access to a bathroom and shower
• Access to laundry facilities within the home
• Access to a refrigerator and kitchen
• Access to your home, usually by key or garage code/opener
Meals and groceries will be the responsibility of the individual player and not the host family, however, any meals or assistance with groceries by the host family would be greatly appreciated. Many players will have their own car, so a place to park will be necessary. If the player does not have a car, he will carpool with other players to get to the ballpark. Host families are not required to provide a vehicle to players; you may choose to lend him a vehicle, but that is entirely at your discretion. Beyond that, we ask that you provide a welcoming environment for the players. While players are in Sherrill, host families provide more than just housing, you provide a home. We simply request that you make them feel at home.
Host Family Benefits
When you become a host family, you'll be adding a new member to your family, not taking on a tenant. Silversmiths players are appreciative of the effort you will be making as a host family, and they can serve as positive role models for your children. Yes, these are college-age kids, but they are respectful of their environment and nothing less will be tolerated by our organization. The host family will receive $25 per player, per week throughout the summer, and any household with children will receive free admission to one week of the Silversmiths little league camp. Admission at Noyes Park is free, but in the instance of the Sherrill Silversmiths making the NYCBL Championship, host families will be provided tickets to the Championship Game. Families love the excitement of championship-caliber baseball and family-friendly entertainment, and the players enjoy seeing their adopted families in the stands. The longest-lasting benefit of becoming a host family, though, is the bond that will be forged between your family and your Silversmiths player, the sort of relationship that lasts for years.
Becoming a Host Family
To become a host family, the first step is to determine if you are able to fulfill these host family responsibilities. If there are any questions or doubts, please speak to your family about it and feel free to contact the Silversmiths housing committee with any questions or concerns. Prospective host families are asked to complete a questionnaire, which will provide the team with a summary and profile of the family and the living environment. After the questionnaire has been submitted, you will be contacted by a member of our host family committee to answer any questions and discuss the next step in the process.

About the Silversmiths
The Sherrill Silversmiths are a 501(c)3 Not for Profit Organization taking part in the NYCBL, a league funded in part by Major League Baseball and sanctioned by the NCAA. Each summer the Silversmiths and the Sherrill Community welcome baseball players from colleges and universities across the country to aid them in their development. The Silversmiths have had 7 former players move on to play professionally, 4 players have been selected in the Major League Baseball Amateur Draft, and currently have 4 former players playing in Minor League Baseball.
Quick Links
Find Us
Sherrill Silversmiths
139 E. Hamilton Ave
Sherrill, NY 13461